In the middle of the financial crisis, Greece is changing at a rapid pace. Regular jobs are harder to come by, and it seems like tourism has become the mainstay of the economy. At least they have the Greek islands, the history the culture and food. Greece is still a part of the european union and the euro is still the currency in play (at least for the time being). Which means tourism here isn't particularly cheap. But there are plenty of bargains to be found. specially when it comes to food… and I'm talking about some pretty awesome food.
When you're in Greece, you probably want to go to the Greek Islands and spend maybe a few days to chill in Athens and see the ruins. Here is your guide for what to eat while you're in Athens and much of Greece…
1. Moussaka
By far one of my favorite things to eat in all of Greece. It's like lasagna but without the pasta. Layers of eggplant, minced meat and potatoes and topped with some cheese. Baked in the oven with some olive oil. Deliciousness all around.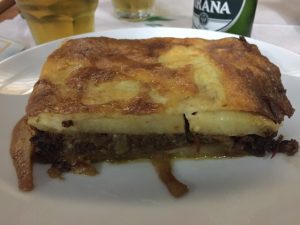 2. Stuff with Tzaziki in it…
The greeks are experts at making yogurt and yoghurt sauces… Tzaziki is the most famous of them. Made with thick yoghurt, garlic, cucumber and olive oil. Eat it as a sauce with your pita sandwich, dip with chips or add it to just about anything spicy and you will find the balance to life.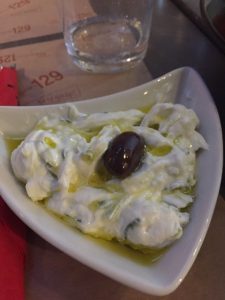 3. Souvlaki
Small cubes of skewered lamb / chicken cubes served on a stick or in Pita wrap with some tzaziki / garlic / chill sauce. It is cheap, filling, available just about everywhere and very greek. Like I said… even if souvlaki is present everywhere in Greece, the locals seem to favor the small joint called O Kostas. You will find a line 20-30 minutes long most times of the day. For me, souvlaki is common street food and it is mean to be had in random corners across Athens (all of Greece actually).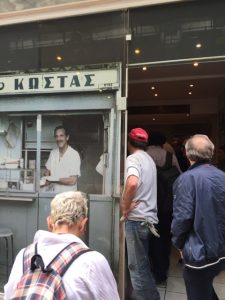 4. Kebab
You have to be living under a fucking rock if you don't know what a fucking kebab is… The Greeks make an excellent version. O Thanasis is famous for their "Thanasis kebab" it. I tried it and what can I say other than it was on point. In the mood for something spicier with your spicy kebab at O Thanasis in Monastiraki area. Try the grilled green pepper.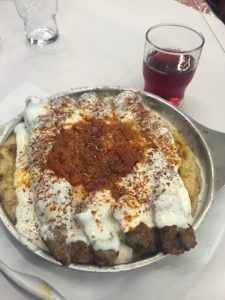 5. Pastitsio
Pastitsio is a baked greek pasta (usually penne) with minced meat of course. I tried mine at The Greco's Project close to Syntagma Square.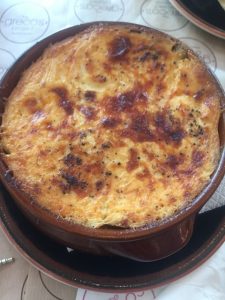 6. Falafel and Meatballs
The greeks are experts at making grilled balls of goodness. Go to Falafellas for some awesome (and very cheap) Pita pocket filled with falafel or meatballs with yoghurt, seasoning and hot sauce. 🙂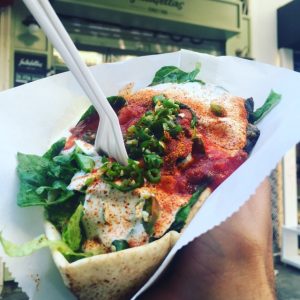 7. Yoghurt and honey
So the greek yoghurt is just so creamy… throw some greek honey and some fruits in a cup of of yoghurt and you have yourself an amazing breakfast/midday snack.
8. Grilled Cheese
A little too cheesy for my personal taste… but if you like your cheese salty and fried, you're gonna love this. A large block of feta cheese shallow fried with some olive oil.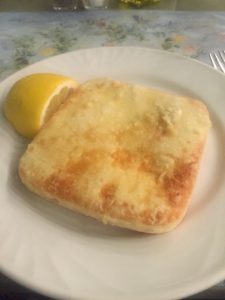 9. Greek Salad
Pretty staple fare… olives, tomatoes, feta cheese, cucumbers, peppers and olive oil.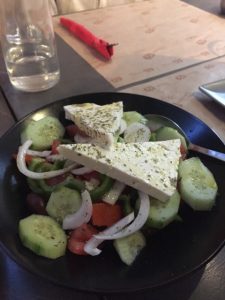 Is there anything fun and unique that the local do…
One of the must do things in Athens in the summer is to enjoy an open air movie. The movies played at the open air theater are in original language with greek subtitles. There are quite a few open air theaters… Thision Open Air Cinema and Dexameni Outdoor Cinema usually play english movies. but there are a few others. Definitely catch up on some movies while you are in Athens.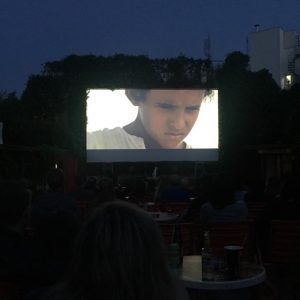 I just wanna hang where the cool people hang…
Psirri area in Monastiraki is where most of the bars, nightlife and clubs.
Thisio is another area that is lined with bars and has beautiful views of the Acropolis.
You should also check out the Athens Flea Market in Monastiraki. I thought the random vinyl store were real cool.